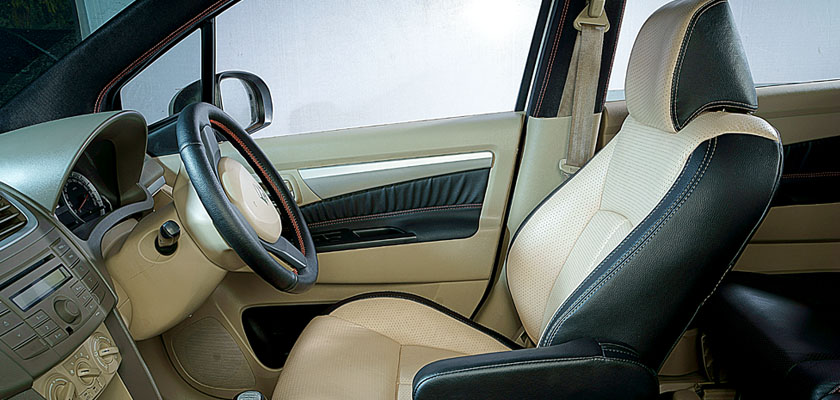 Binu's Exclusive
Obviously, one's car is a reflection of one's own unique personality. At Binu's we go the extra step to deal with functionality. In other words, we go beyond the aesthetic look.
Anyone would agree that from a comfort point your car's seats speak volumes. Even on a bumpy road, if you are tightly snug in a seat contoured to support your posture and body dynamics, you are sure to feel more comfortable. We also consider the fact that each person's posture requirement is different even though there are basic principles governing the human posture. This is because each person's weight and spinal health differ, and demands personalized car seats for optimum comfort; especially during long journeys.
At Binu's we can custom design your seats based on your height and weight. If you have a large frame, you need wider, firmer seats. Otherwise on long trips you are sure to develop lower back and hip fatigue; leading to pain and discomfort.
If you have an existing back ailment, we can adapt the front seats to help your condition based on your doctor's recommendation. Basically we can redesign the seats in such a way that it gives maximum support to your back, so that it minimizes the fatigue factor on your muscles and spine.