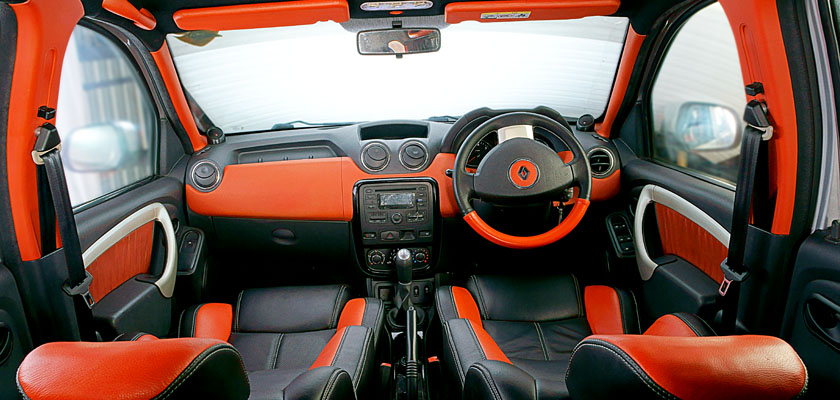 Our innovative ideas can make your car's cabin distinct!
Car manufacturers give the same interior decor to all their cars, making only slight changes from model to model. As a result, your car and thousands of other cars are stuck with the same look and feel. At Binu's Car Boutique our thinking is drastically different. We are geared to give your car a distinct personality by aesthetically converting your car's seats and interior to match your style and taste. Our meticulous upholstery detailing revolutionizes seats, padding, springs, webbing, and fabric or leather covers.
The word upholstery comes from the Middle English word upholder, which referred to a tradesman who held up his goods. Traditional upholstery uses materials like coil spring, animal hair (horse, hog & cow), coir, straw and hay, hessians, linen scrims, wadding, etc., and is done by hand, building each layer up. In contrast, at Binu's we employ synthetic materials like Dacron and Vinyl, Serpentine springs, and other tested and proven world class products. Our business had its humble beginning in 1995 which flourished consistently; thanks to our dedicated and happy customers from all across Kerala. Now we take up assignments for leading car brands like Benz, Mitsubishi, Ford etc. Please go through our previous works and be convinced. Let Binu's Car Boutique change your car's personality that others notice and appreciate!